Scheduled Performances...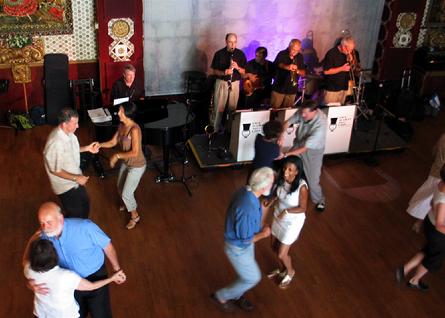 Dancing to High Society!
Nov. 9, Private Event, Cotillion Dance, La Jolla



Nov. 16, Private Event, Dinner / Fund Raiser, La Costa



Nov. 27 to Dec. 1 (Wed. thru Sunday)
34th Annual San Diego Jazz Festival




Thanksgiving Weekend




Town & Country Hotel and Resort




http://www.sdjazzfest.org/index.php?id=festival



High Society plays on Wed. 11/27, at 7:00 & 9:00pm
Fri. 11/29, at 10:30am & 3:00pm
Sun. 12/1 at 11:45am & 4:00pm




Dec. 7, 2013, Saturday, 6-10 PM


Dance to High Society Jazz Band
1940s Swing Dance


Cabrillo National Monument Centennial Celebration


For details see:


http://www.cabrillocentennial.org/calendar/#.Up1j-40ZyWg



Some previous events from the past year...

-Andrews Sisters Show (Sweethearts of Swing) USS Midway

-Convention opening session, Hilton Bayfront San Diego

-Convention Dinner Party - USS Midway

-Holiday Party (Speakeasy Theme) Britt - Scripps Mansion

-Summer Concert in the Park -Mission Hills, San Diego

-Concert - Fallbrook Library



-Wedding, Hotel Del Coronado (Trio)



-Wedding, Mt. Palomar Winery, Temecula

-Concert, "First Thursday" Del Mar Comm. Arts Asso.


-Concert, New Frontier Recreation Asso.,
Santee
-Hotel Del Coronado, Crown Room,"Speakeasy" theme cocktail party

-La Costa Resort, " 1940s Swing Dance" theme Dinner-Dance.

-Hidden Valley Concert Assoc. - concert at CCA, Escondido

-Summer Concert Series, Westminster Presb. Church, Pt. Loma

-First Sunday Music Series, Encinitas Library - concert

-Surprise 60th Anniv. Party, Mission Bay Yacht Club

-Birthday Party, private home

-Concert, La Costa Glen Carlsbad

-Dance, La Costa Glen Carlsbad

-AFCDJS (Jazz Society) Monthly Sunday dance, Lafayette Hotel

-Del Mar Cultural Arts "First Thursdays" concert

-50th Anniversary Party, Safari Park

-Wedding, Mission Bay Boat & Ski Club

-July 4th Celebration at Old Poway Park (High Society Trio)

-Horton Plaza (High Society Trio)

-Mardi Gras theme cocktail party, RB Business Assoc.

-Thanksgiving Dixieland Jazz Festival, Town & Country Resort

-Corporate cocktail party, Hotel Del Coronado

-Casino Pauma "Club 55" High Society Trio

-New Years Eve at Southwest Yacht Club